| | |
| --- | --- |
| Written By: Ry | |
Usher's "OMG' started in France. This is when the Black Eyed Peas was flying everywhere. We would fly to London, do a TV show at 8 a.m. and do our show at 9 at night and then I would go out and DJ at an after party at 1 in the morning and wake up at 7 in the morning to fly to another city. It was draining. Early morning, show, after party, fly out…over and over again. So we are doing this TV show in France and we get into 'I Got A Feeling.' The whole crowd is crazy and they start chanting "Oh, Oh, Oh, Whoa Oh, Oh, Oh, Whoa Oh…' And I'm like, what the fuck?'
So I go to the show producer and say, 'Excuse me sir. Can you give me a copy of this show? I told him that I wanted to make a song out of the end of our performance when the crowd started chanting. He just couldn't understand what I was trying to do. So they send it to me and I'm in New York. And then I go into the studio and I got it! [Will hums out the groove to 'OMG.']  I felt that moment. I knew there was a jewel in that one minute [of the show chant]. We didn't take two days to make 'OMG.' It took 30 minutes.
| | |
| --- | --- |
| Written By: Ry | |
| | |
| --- | --- |
| Written By: Ry | |
| | |
| --- | --- |
| Written By: Ry | |
| | |
| --- | --- |
| Written By: Ry | |
| | |
| --- | --- |
| Written By: Ry | |
>
'THERE' HE 'GOES' AGAIN: Usher collects his 11th No. 1 on R&B/Hip-Hop Songs, as "There Goes My Baby" lifts 2-1. The singer also claims the chart's Hot Shot Debut at No. 51 with "Hot Tottie," featuring Jay-Z. The latter track is one of eight new songs featured on the double-disc re-issue of "Raymond V Raymond," due Aug. 24. With 11 leaders, Usher ties late legend Ray Charles and R. Kelly for fifth-place among solo males for most No. 1s dating to the inception of R&B/Hip-Hop Songs; the chart premiered as "Hot R&B Sides" the week of Oct. 20, 1958.
Here are the elite male artists with the survey's most No. 1s: 19, Stevie Wonder 18, Louis Jordan 17, James Brown 13, Marvin Gaye 13, Michael Jackson 11, Ray Charles 11, R. Kelly 11, Usher 10, Freddie Jackson"
Source:Billboard.com

Usher also got 2 songs in Hot 100 top 10: OMG (#10) & DJ Got Us Fallin In Love (#9).

Traduction en français en cliquant sur "Reading…"

There Goes My Baby devient le 11ème n°1 d'Usher dans les charts R&B US.
Usher décroche aussi le plus gros démarrage de la semaine dans les même charts avec Hot Toddy qui se place directement à 59ème place grâce au soutien des radios, le single n'étant pas encore sortit.
Usher a également 2 chansons dans le top 10 du HOT 100 : OMG à la 10ème place et "DJ"  à la 9ème place. La dernière fois qu'Usher a connu une telle situation c'était en 2004 avec Yeah et Burn et Confessions.

| | |
| --- | --- |
| Written By: Ry | |
>
Katy Perry et Usher sont en tête du classement  élaboré par  Billboard pour désigner la chanson de l'été 2010 : Katy Perry se place en 1ère position et Usher est en deuxième position.Le rappeur B.O.B quant à lui se place en 3ème position.Le classement final sera dévoilé à la rentrée.
"It would appear, after years spent debating, deliberating, dissecting and disputing, that there is finally a better way to determine just what is the biggest Summer Jam of the year … and of the past 25 years, too.
That's because Billboard just unveiled its brand-new Songs of the Summer chart, which ranks the Top 10 summer jams "based on actual performance on the Billboard Hot 100, from the June 12, 2010, chart date through the most-recent chart."
Not surprisingly, Katy Perry's "California Gurls" holds the top spot on the chart. After all, the song has been #1 on the Hot 100 for six straight weeks. Usher's "OMG" — which had previously nabbed the top spot on the Hot 100 — is in at #2, followed by B.o.B and Hayley Williams' "Airplanes," and the Travie McCoy/ Bruno Mars track "Billionaire." Ke$ha's "Your Love Is My Drug" rounds out the Top 5."
Source:MTV.com

| | |
| --- | --- |
| Written By: Ry | |
| | |
| --- | --- |
| Written By: Ry | |
| | |
| --- | --- |
| Written By: Ry | |
>

Usher makes it six weeks at Aussie No.1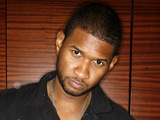 Usher has extended his reign over the ARIA singles chart yet again.

His hit 'OMG' – a recent chart-topper in the US, Ireland and the UK too – fends off competition from B.o.B. and Katy Perry to notch up a sixth week at number one.
Usher passe une 6ème semaine en tête des ventes de singles en Australie. OMG est déjà certifié disque de platine en Australie
Source:Digital Spy

FanFusion.org && Fanzoom.net